Snughome are available to

INSPECT Your Home.

REPORT on Defects.

ADVISE on Upgrades.

CUT Your Energy Bills.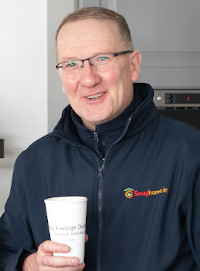 Our Managing Director, Daniel (Dan) Slevin, has been directly involved in the construction industry here in Ireland and on mainland Europe for the last 27 years, in various different roles and at various different levels, from labourer to his current position, managing a crew of 37 on state projects running in multiple sites simultaneously nationwide.
There isn't much Dan hasn't seen in construction and he takes this depth of knowledge, understanding and his famed acute attention to detail to the ecosystem of lengthy lists of services he provides.
Since 2007 Dan has been a fully trained Thermographer and Airtightness Testing engineer, having received extensive and lengthy training at the highest level in Ireland, the UK and the United States.
Snughome are the leading exponents in Ireland of thermal imaging for home inspections. We help you slash your home heating bills and increase your comfort levels. Using cutting edge infrared imaging technology we can identify and pin-point the areas in your home most prone to valuable and unnecessary heat loss. Remember the infrared camera never lies!

Who We Are
Snughome inspectors are fully trained in the use of the latest infrared imaging technology to carry out thorough property inspections and produce first class professional reports, which include thermal images to pinpoint the exact location of any defects causing heat loss in your home. All Snughome inspectors are Garda vetted, fully trained and certified Thermographers, and fully insured.
Snughome are a fully independent company with no affiliations with any property repair or maintenance companies. This ensures completely unbiased reporting on your energy loss. Our Home Inspection and Home Energy Audit Reports will give an honest evaluation of any defects causing heat loss in your home, giving you a clear view of the best way to make energy savings.
Call the best Irish infrared home inspection company today to see what we can do for you!
---
Our Services
A Thermal Imaging Survey is the perfect tool for building diagnostics. Its many applications include:
Energy Auditing
Snughome's home inspectors will carry out an energy audit of your home using cutting-edge infrared imaging technology to assess energy efficiency, leading to savings on energy costs.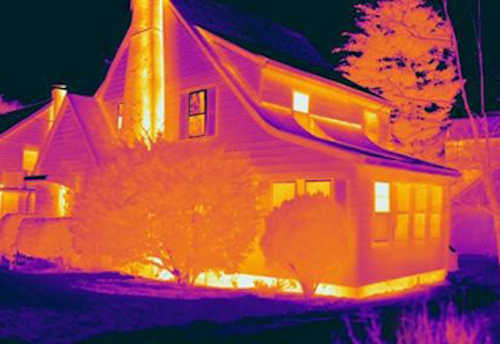 LOCATION OF LEAKS
Find and check pipes and tubes for leaks. Even when waterpipes are laid under the floor or behind plaster, the heat of the pipes radiates through the surface and can be easily detected with an infrared camera. The exact location of leaks or cracks can be detected without damage to fixtures.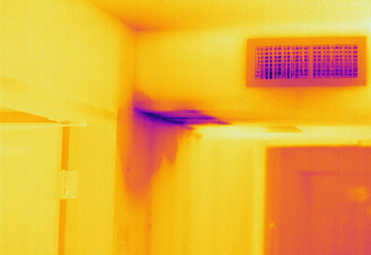 ---
INSULATION DEFECTS
By visualising areas of energy loss, or "thermal bridges", faulty locations are easily detected, allowing measures to be taken to prevent condensation and areas of mould growth.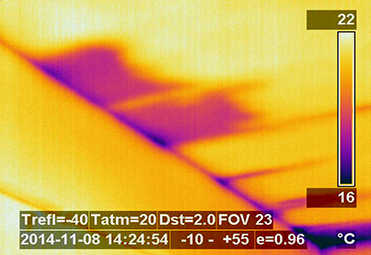 FINDING LEAKS IN FLAT ROOFS
Evaluation of roofing systems for water leakage is easily achieved with a Thermal Imaging Survey. Water retains heat longer and can easily be detected at night when the rest of the roof has cooled. Wet areas of the roof can be repaired rather than replacing the whole roof.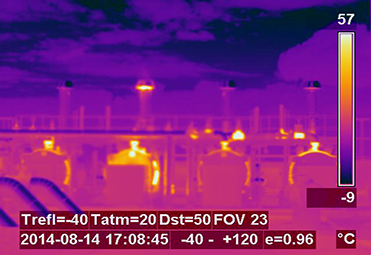 ---
FIRE PROTECTION
Infrared Imaging allows easy discovery of crevices, leaking joints and loosening stones in chimneys and exhaust sections of heating systems. Overheated locations, which can cause chimney fires, become immediately visible on the infrared image. Danger of fire caused by building too closely to hot heating and exhaust areas can also be detected at once.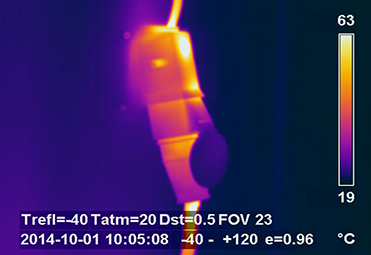 PREVENT MOULD ATTACKS
Mould attacks the building structure and also your family's health. Health problems and allergies can develop where mould is allowed to build up. Infrared Cameras with special software functions for dew point visualisation indicate endangered locations immediately, preventing damage to your family's health.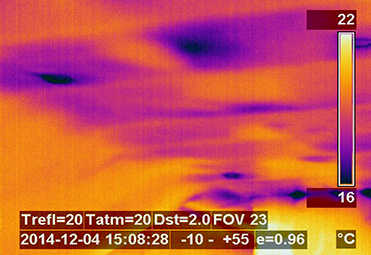 Buying A Home?
Why not arrange for a Pre-Purchase Inspection to ensure your prospective home is free of dangerous or potentially expensive defects. Infrared inspection by Snughome home inspectors is a powerful and noninvasive means of diagnosing the condition of your prospective home, and... It could save you thousands!